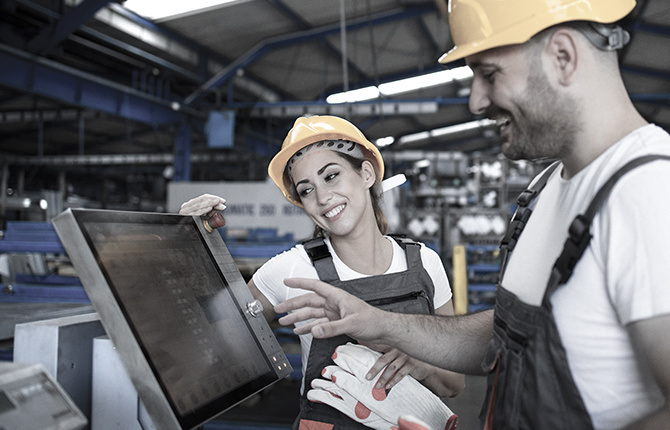 Automation
---
The emergence of innovative technologies such as Industry 4.0, IoT and big data establish the basis of intelligent industry. With integrations of hardware, software and the Internet technology, TES provides a wide variety of embedded touch monitors and computers differentiating in size, touch technology, and general specs, that can be applied in many different applications and harsh environments. Our ability to provide customized embedded touch solutions that retain high quality, peak performance, durable and reliable, cost-effective products is how we best accommodate our clients and differentiate from the competition.
---
CASE
The pusher of intelligent industry - machine tool
The machine tool, which is the basis of precision tools, requires multi-dimensional precision control and precision actions in the environment such as temperature and humidity. The cutting speed, temperature, angle and moving distance of the tool have reached the ultimate precision requirement. The main structure of machine tool products includes structural parts, control systems, transmission systems, drive systems and tool magazines, turret components and other components. The core of which is the control system, and the specific presentation is the terminal interface of the control system.