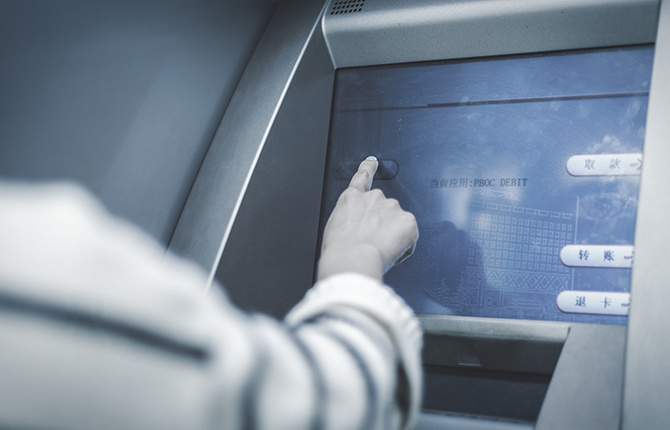 Financial
---
Under the influence of IoT (Internet of Things), Artificial intelligence, bio-metric identification, big data and cloud computing, traditional finance industries are vastly changing to accommodate for immediate service, transactional efficiency, and the overall integration of tomorrow's technology.

Today, intelligent finance is has spurred the change in service content and how the information/transactions take place. TES has developed and designed many kinds of touch monitors and computers that can be applied to financial hardware, which provides the industry with high-quality options. In addition, many kinds of functions like encryption modules, writing boards, biometric identification, and privacy and explosion protection can be added to accommodate our clients' demands.
---
CASE
Financial market self-service terminal equipment
ATM is the abbreviation of English Automatic Teller Machine (automatic teller machine), generally called automatic teller machine. When ATMs first came out, the goal was to reduce labor costs and speed up service. Now, with the advancement of new technology and the increase of new banking services, the price of ATM equipment has been reduced and the functions have been greatly improved, providing conditions for large-scale adoption by banks.