TES expands its global service network (RMA Centers)
---
TES Global Service Center (RMA) of Japan is located in the heart of Ibaraki, Tokyo enable to respond quickly to customers around Japan. Our services (RMA) not just only hardware troubleshooting also include solving any software problem as well as logistics and warehousing services.

By the beginning of 2023, TES global service networks have been over the North America, Europe and Asia.
As we continue to expand our global service networks, TES is constantly improving and optimising our RMA processes to shorten processing times and increase customer satisfaction.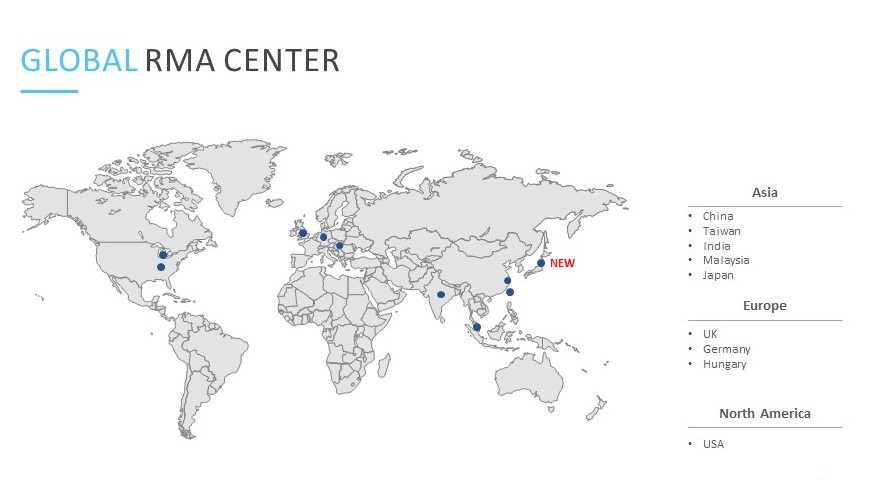 Related News
undefined
Copyright © 2022 TES Touch Embedded Solutions (Xiamen) Co., Ltd.