TES joins hands with leading smart cabinet companies to break through the pain points of the last mile of logistics and express delivery
---
On the evening of October 14, Chinese President Xi Jinping attended the opening ceremony of the 2nd United Nations Global Sustainable Transportation Conference by video and delivered a keynote speech. Xi Jinping emphasized that it is necessary to vigorously develop smart transportation and smart logistics, and promote the deep integration of new technologies such as big data, the Internet, artificial intelligence, and blockchain with the transportation industry, so that people can enjoy their journeys and things can flow smoothly.
When it comes to smart logistics, we have to mention the world's largest e-commerce scale in China. As early as 2016, the scale of online shopping in China has reached 750 billion US dollars, accounting for 40% of the global market, more than the United States (2nd), the United Kingdom (3rd), and Japan (4th) combined. As an e-commerce supporting service, China's express delivery business has also grown rapidly, reaching 40.04 billion pieces in 2017, a year-on-year increase of 28%, with an average daily processing volume of more than 100 million pieces.
Compared with service modes such as manual delivery and drone delivery, smart express cabinets are gradually becoming the mainstream delivery method of the "last mile". Express cabinets are mainly constructed by the government or logistics companies, and basically provide users with free related services. European and American countries are the first entrants in smart express cabinets, and China has caught up with its huge market size and rapid development speed. The total data from 2014 to 2018 were 15,000 groups, 60,000 groups, 100,000 groups, 271,000 groups, and 350,000 groups, respectively. In 2020, the market size of express cabinets will reach 35.4 billion yuan, with a compound annual growth rate of 40%.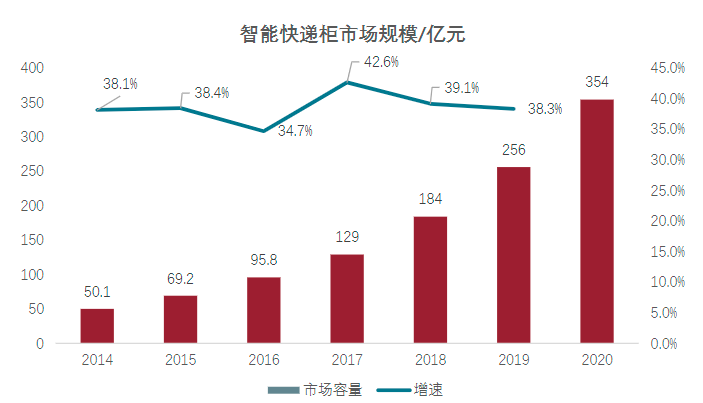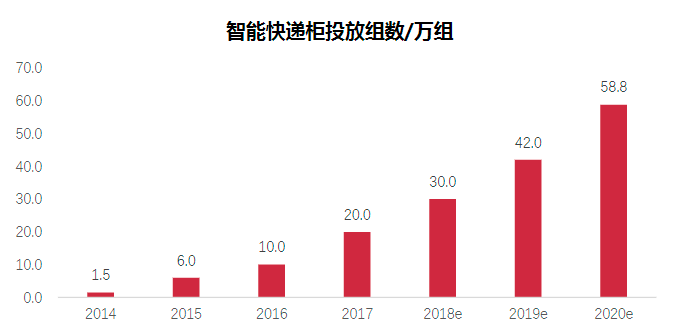 Fengchao Technology is the first enterprise to deploy intelligent express cabinets on a large scale. Founded in April 2015, Fengchao has covered more than 70 cities in two years. In September 2017, it acquired CIMC e-commerce company "e-zhan", and the number of express cabinets increased to 54,000. In the whole year of 2018, the total express delivery business in China was about 50.71 billion pieces, and the cumulative express delivery volume of Fengchao alone was close to 2.5 billion. In 2019, Fengchao ranked first in the ranking of smart express cabinets in China (Internet Weekly selection activity).
The green figures of Fengchao express cabinets are all over the major cities. Its main hardware includes CPU and hard disk, wifi module, voice prompt module, SMS module, card reading device module, touch screen display control module, two-dimensional code reading device, lock control module equipment, etc. For smart express cabinet manufacturers, the direct material cost accounts for about 80%, of which the touch screen display control module accounts for about 9% of the raw material cost. The touch screen display solution of TES Chenzhan Optoelectronics can not only meet the requirements of intelligent express cabinets to work normally in harsh outdoor environments, but also help manufacturers reduce costs and increase profits. TES Chenzhan Optoelectronics grows together with smart express cabinet manufacturers, and its market share is far ahead.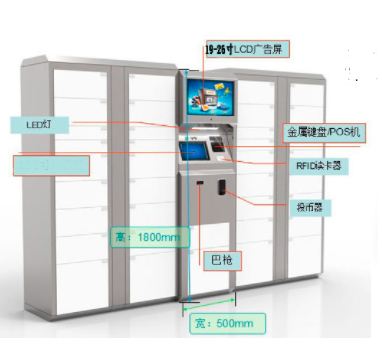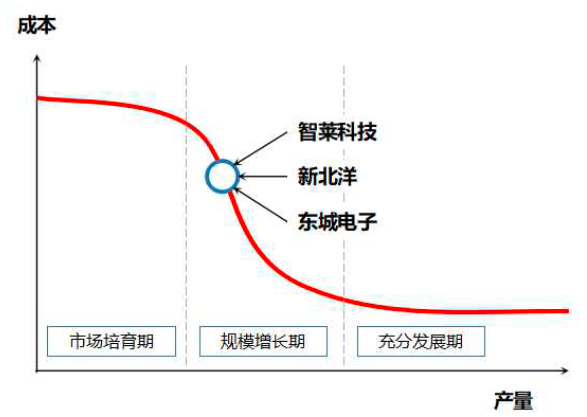 The 15-inch infrared touch display screen designed and developed by TES adopts a display panel with a 4:3 aspect ratio and is embedded in a limited cabinet space to enhance the user experience. The screen resolution is 1024 x 768 and the brightness is 500 nits. Whether it is under the bright sun or in the middle of the night in a quiet city, you can clearly see the screen display operation interface.
TES specially strengthens the waterproof treatment for the infrared touch display screen, so that the device is not afraid of wind, rain or even typhoon, and has the protection of anti-glare and light-resistant tempered glass. The infrared touch display adopts a wide temperature design of -30°C - 80°C, from northeast to Hainan, it can achieve 7 X 24h all-weather work, and the machine will not be powered off and the equipment will not rest.
Relevant cases
undefined
Copyright © 2022 TES Touch Embedded Solutions (Xiamen) Co., Ltd.