TES Chenzhan Optoelectronics helps partners to occupy the air of smart fitness equipment
---
Affected by the epidemic last year, many people choose to exercise at home in order to avoid crowds, or buy a home treadmill for aerobic exercise, or follow a fitness app for anaerobic exercise. According to a report released by QuestMobile, in February 2020, the number of active users in the sports and fitness APP industry rose rapidly to 89.28 million, a year-on-year increase of 93.3%. At the same time, the inconvenience of traditional home fitness methods has become increasingly prominent. For example, the home treadmill has no communication and interaction, which is relatively boring; the screen of the mobile phone is too small, and the experience of following the courses in the APP is not good. In response to these pain points, smart fitness equipment came into being.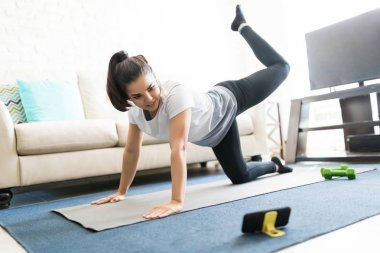 Image source: Internet
Compared with traditional fitness equipment, smart fitness equipment basically adds the following functions:
Integrate a large-size touch display, speakers and microphones to interact with online fitness trainers;

Built-in Android system, you can install commonly used social, fitness, weight management and other commonly used APPs. It basically replaces the previous role of mobile phones, and realizes the three correctness of sports, entertainment and social interaction;

Connect to the Internet to manage sports data in the cloud. Realize the functions of data collection, storage and analysis.
The most popular smart fitness equipment on the market include: smart treadmills, smart spinning bikes, and smart fitness mirrors.
Smart Treadmills and Smart Spinning Bikes:
The large-size color touch display is the most eye-catching highlight of these two smart fitness equipment. One of the ancestors of smart fitness equipment, the Peloton smart treadmill is equipped with a 32-inch high-definition touch screen and costs as much as $3,995. More brands of smart treadmills and smart spinning bikes use smaller 10.1-inch, 15.6-inch, 18.5-inch, and 21.5-inch sizes in consideration of cost performance.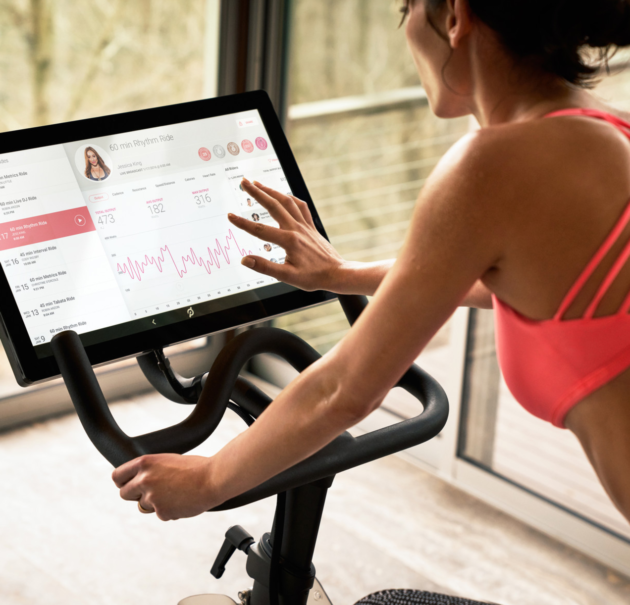 Image source: Internet
smart fitness mirror
As the name suggests, smart fitness glasses look like a mirror at first glance. It can display your movement data in the mirror when exercising, and can show the movement posture in the mirror, helping the user to better adjust the movement state. In addition, the smart mirror can continuously optimize the training content based on your exercise data. Represented by Tonal. With a 32-inch touch screen.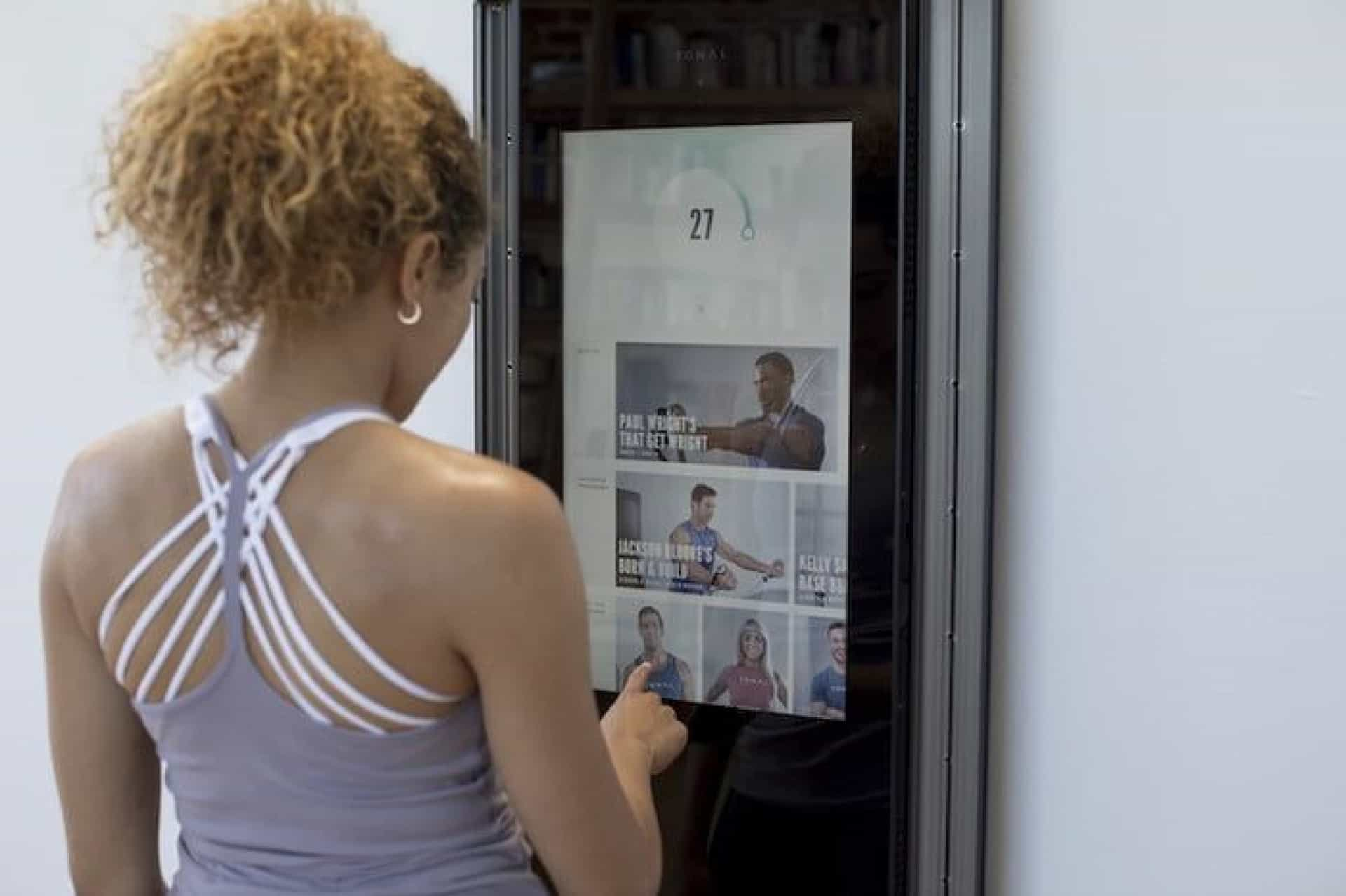 Image source: Internet
Large screen size, special mirror, anti-reflection and mirror treatment, multi-touch and robust design, creating Home Gym's smart fitness equipment, is another product integration design and manufacturing result of Chenzhan Optoelectronics outside the commercial and industrial fields. . It can provide 10-inch, 15-inch, 21-inch and 23-inch touch all-in-one machines suitable for the fitness industry.
Narrow border design ( Border 24 mm @ 21.5 inch)

Support Wifi/Bluetooth/ANT communication interface

Support Android system dual platform

Waterproof design & support wet hand touch

Gravity sensor design, automatically switch screens when flipped

5W X 2 (Optional 8W X 2) built-in speakers, wide area sound design
Using its own product integration capabilities, Chenzhan Optoelectronics can also deeply participate in the development of customer products and customize customized products that are more suitable for customer needs. Includes integrated camera, microphone, headset, stand, and more.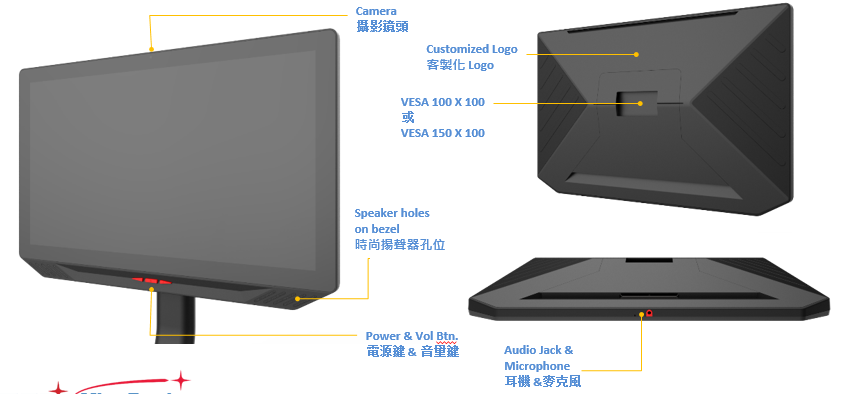 Relevant cases
undefined
Copyright © 2022 TES Touch Embedded Solutions (Xiamen) Co., Ltd. 闽ICP备19014761号-3
Copyright © 2022 TES Touch Embedded Solutions (Xiamen) Co., Ltd.