Technology Enhances The Personalization Of Fitness Equipment Market
---
The COVID-19 epidemic has affected most worldwide industries, including health and fitness industries.
Because of the epidemic last year, nobody was able to exercise in the gym. Many gyms and fitness clubs are facing great challenges. Many people choose to stay at home in order to avoid gatherings. Instead, they choose more convenient options available to them at home. .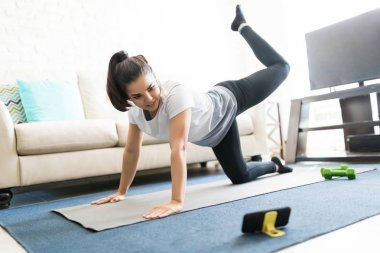 Image source: Internet
Online exercise plans and courses have become a very good way for people to keep fit at home. With a complete training system, the effect of sports training can be achieved, even in a constrained space. This system has been welcomed by sports enthusiasts during the epidemic. Moreover, those online training courses are recorded in advance, and users can easily access them whenever they want to exercise during the day. This has also become a major advantage of online training.
Since restrictions on going out are still the norm in life under the epidemic, the three major functions of going to the gym in the past, health, social interaction, and self-improvement, are restricted as well. Under the dual constraints of time and space, online courses or virtual training, combined with the popular interactive display, allows users to view their training actions from the screen and follow the courses onscreen to train. This method can be used for both individual and small group courses. Due to COVID-19, virtual training has become one of the most rapidly growing fitness trends in 2021.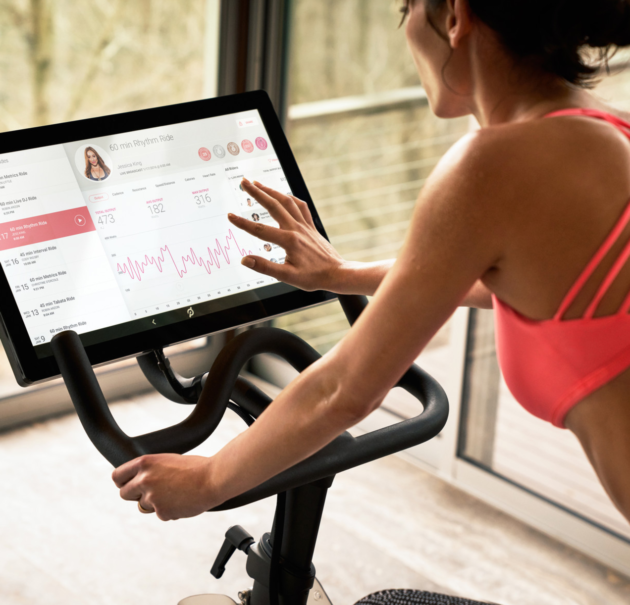 Image source: Internet
Large Screen, Interactive Human-Machine Interface, Network Link- Fitness Equipment is Evolving
As peopletend to have bodybuilding and fitness training personalized to fit their goals, fitness equipment is now expected to be more interactive and configurable to meet individual needs. That means smart fitness equipment has attracted more attention from users than traditional equipment. Example applications include Smart Fitness Mirror, exercise bikes that combine online courses, interactive game training, and on-line coach assistance. The large-scale touch screen, the combination of image and voice control technology, and the need for networking capabilities have increased the demand and evolution of touch screens and touch control computers for fitness equipment.
Large screen size, special mirror surface, anti-reflection and mirror surface treatment, multi-touch and sturdy design to create the Home Gym's smart fitness equipment is a shining example of TES in the commercial and industrial fields, another product integrating design and manufacturing Results. From the 10-inch touch-sensitive interactive terminal computer host for small fitness equipment, to the development of 15-inch to 23.5-inch special touch screens for medium and large equipment, it has been adopted by the world's leading fitness equipment manufacturers.
TES Touch Embedded Solutions (Xiamen) Co., Ltd., is a JDM/ODM, global provider, of advanced touchscreen products, ranging from touch display modules to all-in-one multi-touch computer systems in industry and business fields. Offering a wide variety of touch technologies and panel sizes from 7 inches to 86 inches with capabilities of tailoring these solutions to fit unique customer applications. Product utilized in hospitality, medical, financial, retail point-of-sale, industrial and more than a dozen years of experience in the development and manufacturing has formed a foundation of experience and knowledge capable of fulfilling your demand. We focus on what we do best by delivering you the finest possible touch solution while still offering the attentive, local support you desire. TES has branches throughout the world which include Asia, America, and Europe.
Narrow border design ( Border 24 mm @ 21.5 inch)

Support Wifi/Bluetooth/ANT communication interface

Support Android system dual platform

Waterproof design & support wet hand touch

Gravity sensor design, automatically switch screens when flipped

5W X 2 (Optional 8W X 2) built-in speakers, wide area sound design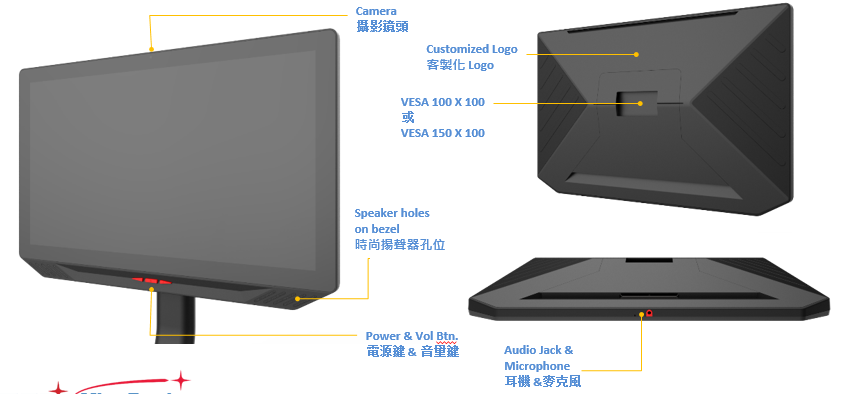 Relevant cases
undefined