Efficiency improvement, touch function become mainstream, TES Chenzhan Optoelectronics launched intelligent conference management terminal equipment
---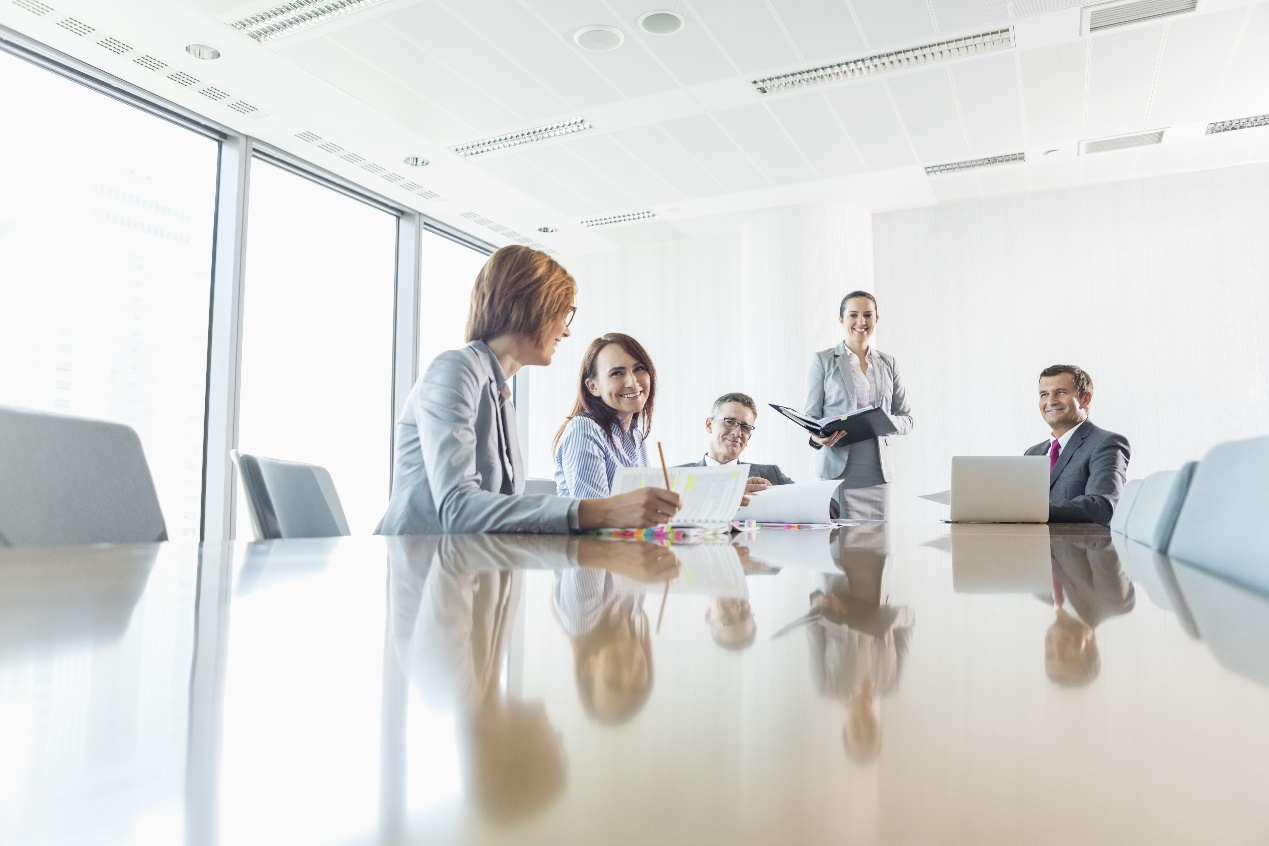 In the office environment, the conference room is a special corporate space with high frequency of use, many participants and limited space (resources). How to effectively manage time, personnel, equipment and meet the needs of users (employees, customers).
Through the conference room management terminal system, it is possible to master the collection and analysis of various information such as the number of conference rooms, usage, time arrangement, personnel arrangement, equipment arrangement, meeting minutes, meeting display, etc. Equipment is not in place, etc., to maximize work efficiency.
The most important terminal equipment can be directly connected to the conference room reservation management system to make reservations, invite participants, and automatically complete conference and conference room management.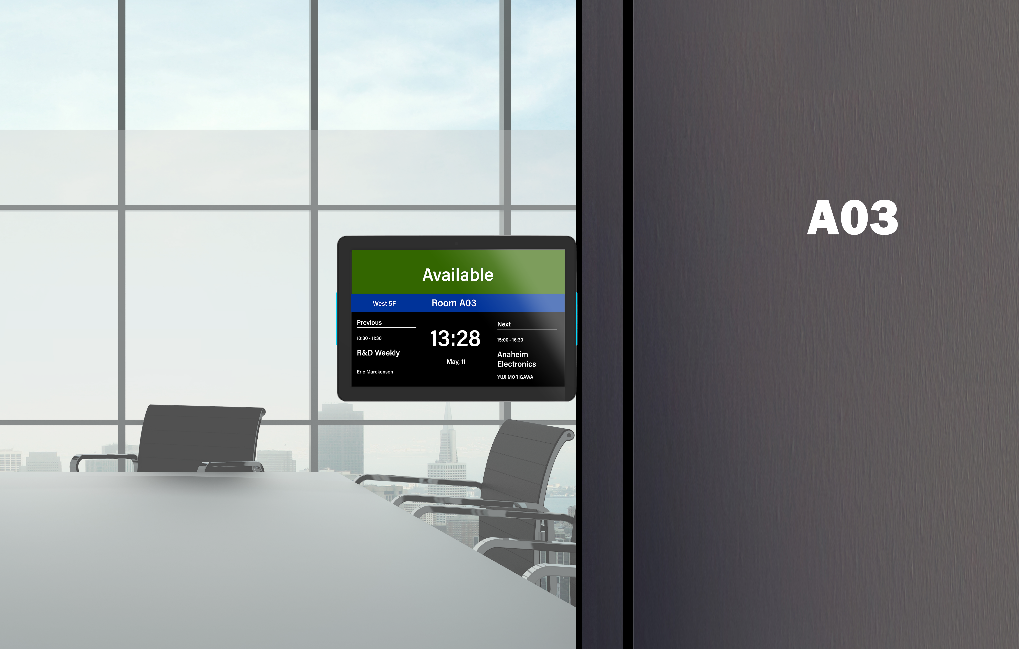 The glass cubicle often used in conference rooms is a difficult problem for the installation of conference terminal equipment
TES Chenzhan Optoelectronics' IEC-10 intelligent conference management terminal is equipped with a 10.1-inch capacitive touch screen, and is equipped with an desktop operating system. It uses a 4-core high-performance processor. In addition to providing stable and high-speed performance, it has no fan Thermal design provides a quiet and real-time response experience.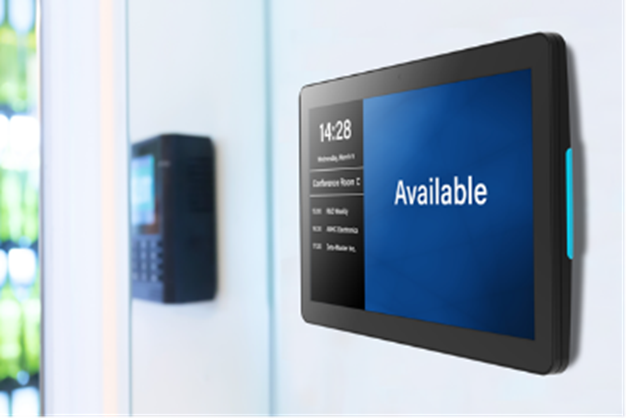 For conference room glass and special wall and design, which are not suitable for destructive installation such as perforation, IEC-10 reinforced adhesive can be attached to the outside of the conference room, and the installation work can be easily completed.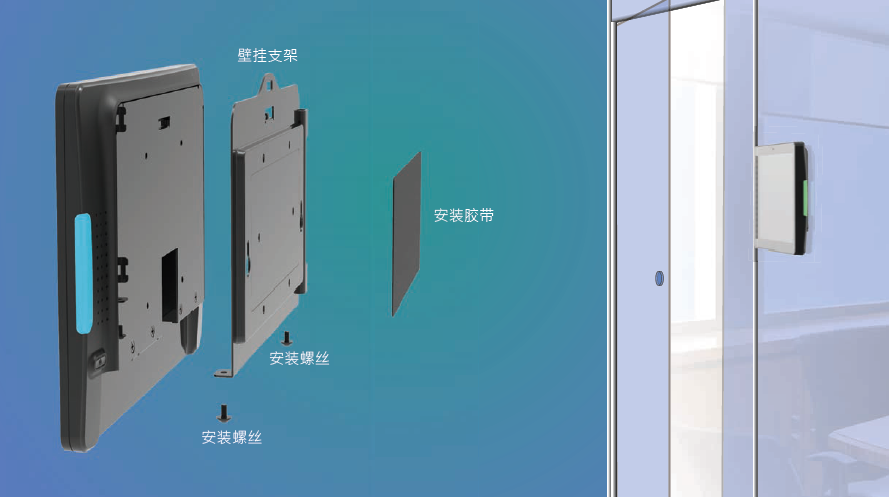 The IEC-10 of TES can support wall mounting and screwless mounting, with good use environment and flexibility
In addition to easy installation and high-efficiency core, IEC-10 is also equipped with multi-color LED indicators of left and right colors, which can display the use status of different conference rooms at a glance without affecting the progress of the conference.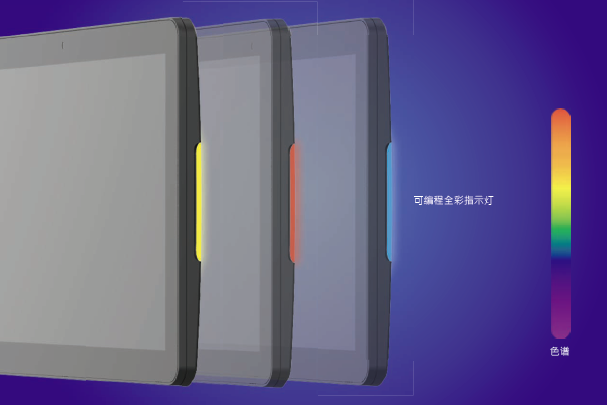 IEC-10 programmable full-color indicator light, which can display the usage status of the meeting room
IEC-10 can be configured with NFC proximity card module for personnel check-in or conference personnel management. With customized software, it can easily complete complicated conference management work from time arrangement, personnel arrangement, equipment arrangement, meeting minutes, meeting display, personnel management, etc. .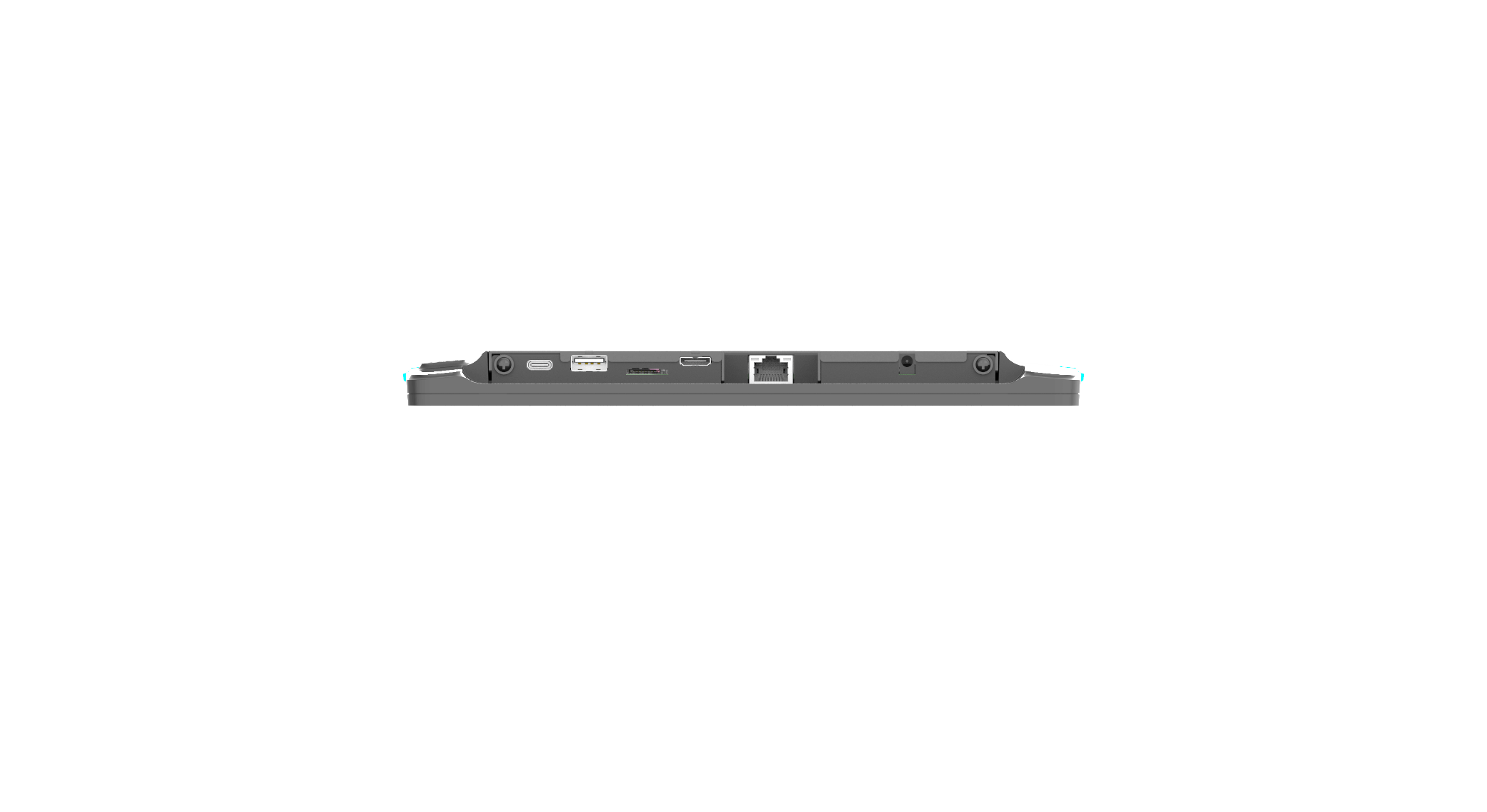 IEC-10 has a variety of built-in expansion interfaces, and different peripherals and devices can be added to meet various office management scenarios.
IEC-10 Features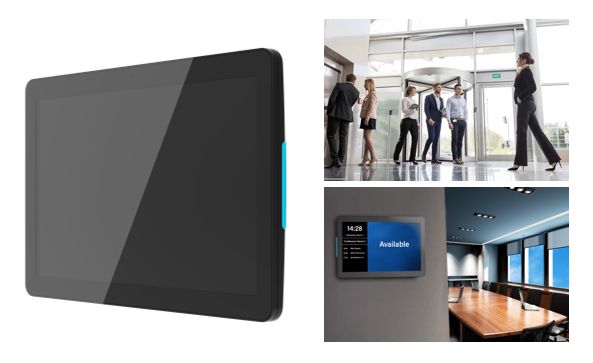 ․ Adopt RK-3288 quad-core processor
․ Screwless Tape Mount with VESA Mounting Bracket ․ Support NFC/RFID card reader (optional)
․ Programmable Color LED Indicators ․ 2MP front camera (optional)
․ Micro SD expansion slot ․ Fanless cooling ultra-thin and stylish design
․ Support PoE (Power Over Ethernet) 48V/56V
․ Various expansion ports: USB Type C, Micro HDMI, USB
Relevant cases
undefined
Copyright © 2022 TES Touch Embedded Solutions (Xiamen) Co., Ltd.